Choose Styling Service
Online or In-Store

Stylist Appointment

Our in-store stylists will connect with you about your wardrobe needs and provide personalized advice during a complimentary one-on-one session. 
Jewelry

Concierge

Get connected with our jewelry experts to discuss your unique jewelry preferences. Benefit from personalized assistance, get your questions addressed, and enjoy a complimentary one-on-one online consultation. Contact jewelry@kirnazabete.com to get started.
Host
In-Store

Events

Let us help you organize a private group shopping experience in our stores, whether it's for a charity event or unique girls' night in. 
Meet Our Stylists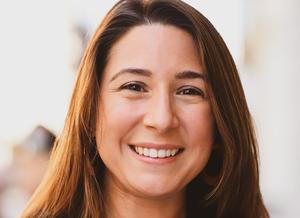 Blair
After holding management roles for 9 years in NYC stores (most recently Bergdorf Goodman), I relocated to Florida and joined the team at KZ. Personally, I gravitate toward polished, minimalist and timeless pieces. For example, my ultimate wardrobe hero is a silk slip dress. Styled the right way, you can wear it in every season for any occasion. Dressing my clients for travel is always a joy--I love the sense of adventure and anticipation before a getaway!
Email
blair@kirnazabete.com
Allison
I've been a Director at Kirna Zabête for almost 5 years, but before that, I was a personal shopper and store director at Neiman Marcus and Christian Dior. My own style is eclectic, modern and sophisticated and I think a blazer is the most important piece in your wardrobe. I've loved helping so many clients over the past 20 years who already have fabulous pieces, but just need to refresh their looks. I still remember many of the statement pieces we discovered together!
Email
allison@kirnazabete.com
Ashley
Location
East Hampton, NY
Having worked as Marketing Director for a handbag and jewelry company for 8 years, I'm an industry veteran. My own style is tailored, classic and colorful--Jenna Lyons is my fashion icon! She loves a blazer, which is a versatile closet staple because you can dress it up for business or down for leisure (think: slip dress and chunky boots). As a stylist, I love being given the opportunity to dress a client in a special look for major milestones like weddings and birthdays.
Email
ashley@kirnazabete.com
Devin
Location
East Hampton, NY
Prior to Kirna Zabête, I was a stylist at Intermix on Madison Ave. In my own life, I like to dress classically with a modern edge and I get a lot of inspiration from Lori Harvey. For example, I think a good pair of leather pants is a must-have in any wardrobe. They are the perfect balance of sleek yet statement-making. I love helping clients curate a wardrobe they're excited about, and it's always fun to choose looks for travel!
Email
devin@kirnazabete.com
Rory
Prior to KZ, I helped open two boutiques in the Philadelphia area with a focus on bringing West Coast vibes to the East Coast. My personal style leans toward edgy, sophisticated and daring. I love to help clients take risks, especially while putting looks together for vacations. For everyday, I think a blazer is the most important piece in any woman's wardrobe. You can dress it up with heels or dress it down with sneakers and jeans and it always looks sharp.
Email
rory@kirnazabete.com
Brittany
My entire career has been in the fashion industry, both buying and selling! I'd describe my personal style as tomboy chic. I think fabulous accessories like shoes and handbags are key to every wardrobe, but the most important element is confidence! I love to work with clients to curate their wardrobe. When their outfits feel effortless and they don't have to think about what goes with what, they'll walk out the door every day with that confidence.
Email
brittany@kirnazabete.com
Jackie
I've been a women's luxury/ready-to-wear stylist for over 20 years. I'd describe my personal style as clean, polished and feminine. The best example of that today is Kate Middleton--she has my dream wardrobe! I think a little black dress in a flattering silhouette is the most important piece in your closet because you can wear it on so many occasions. I love to work closely with my clients to curate a wardrobe that matches their lifestyle and makes them feel amazing.
Email
jackie@kirnazabete.com
Melanie
I got my start in NYC, studying at FIT, working in retail and assisting celebrity stylists. My personal style is colorful, eclectic and timeless, like my idol, Iris Apfel. I love a good caftan. In silk, it can be the most luxurious and comfortable piece that you can truly wear anywhere and feel glamorous. My favorite way to help clients is to show them how to work with what they have and add a few new pieces to freshen up their wardrobes.
Instagram
melaniemaestyle
Email
melanie@kirnazabete.com
Chris
Over the years, I've worked as a stylist at Nordstrom, Saks, Theory and Vince. My personal approach is tailored, edgy and eclectic. For example, I love how Floyd Mayweather can work a cool street look one day and a slick suit the next. I think the most overlooked part of anyone's wardrobe is accessories--a belt or shoe can make or break your outfit! My favorite part of my job is giving my clients' closets new energy with a head-to-toe wardrobe.
Email
christopher@kirnazabete.com
Himmy
Although European and American designers are my specialty, I've had the pleasure of working with global designers for the past 22 years at Bergdorf Goodman. I consider my style as classic, tailored with a twist. It's all about the basics for me, a crisp white button down shirt can make or break any outfit. A navy blazer, killer pencil skirt, and camel double faced cashmere car coat are all wardrobe must haves in my opinion. Dressing clients for special occasions is what always resonates with me. There's nothing more rewarding than having my clients share photos with me from their award ceremonies or from their children's weddings.
Email
himmy@kirnazabete.com
Jodi
My appreciation for fashion started as a little girl flipping through my mother's Vogue and Town & Country Magazines. I could not yet read but was able to immediately recognize and clearly distinguish designers. With over 30 years of luxury retail fashion experience, I've developed a discerning eye for fashion architecture, design, and understand proportion is essential in dressing a client. Rocker chic and 70's vibe is my go-to. I love a great pair of exaggerated flare pants with a simple tee or blouse, throw on a blazer, statement accessory and I'm ready to rock on. Kate Moss with a pop of Carrie Bradshaw sums up my dream wardrobe.
Email
jodi@kirnazabete.com
Get Started
Book our personalized styling services for the most exclusive shopping experience for yourself or a group. With our options, you can shop the top brands virtually, in store or at home.